African Heads of State and Government committed to the goals contained in the 2014 Malabo Declaration, which acknowledges that agriculture and food security are key determinants of nutrition that require coordinated and comprehensive responses from other sectors, including health, education, labour, social protection, and coordinated collaboration with multiple stakeholders.
While it is a well-known fact that Africa hosts half the available arable lands in the world, as a continent Africa still disproportionately suffers from hunger and hunger related diseases such as stunting or malnutrition.
On the margins of the 13th Comprehensive Africa Agriculture Development Programme[1] Partnership Platform (CAADP PP) in Kampala, Uganda, the NEPAD Agency publicised the Africa Nutrition Map.  The Africa Nutrition Map is a tool that indicates hot points on the continent with regards to hunger, malnutrition, and food insecurity.  The map also indicates the growing prevalence of less covered "rich country diseases" on the continent such as obesity or diabetes.
"The NEPAD Nutrition Map provides a snapshot of Africa's nutrition context as at the end of 2016. Too many people still suffer from hunger in Africa. Hunger is a by-product of poverty, but the Nutrition Map also provides points to the opportunity for African leaders to take advantage of the continent's huge agricultural potential in ensuring the provision of nutritious food," said Kefilwe Moalosi, NEPAD Agency's Nutrition Programme Officer.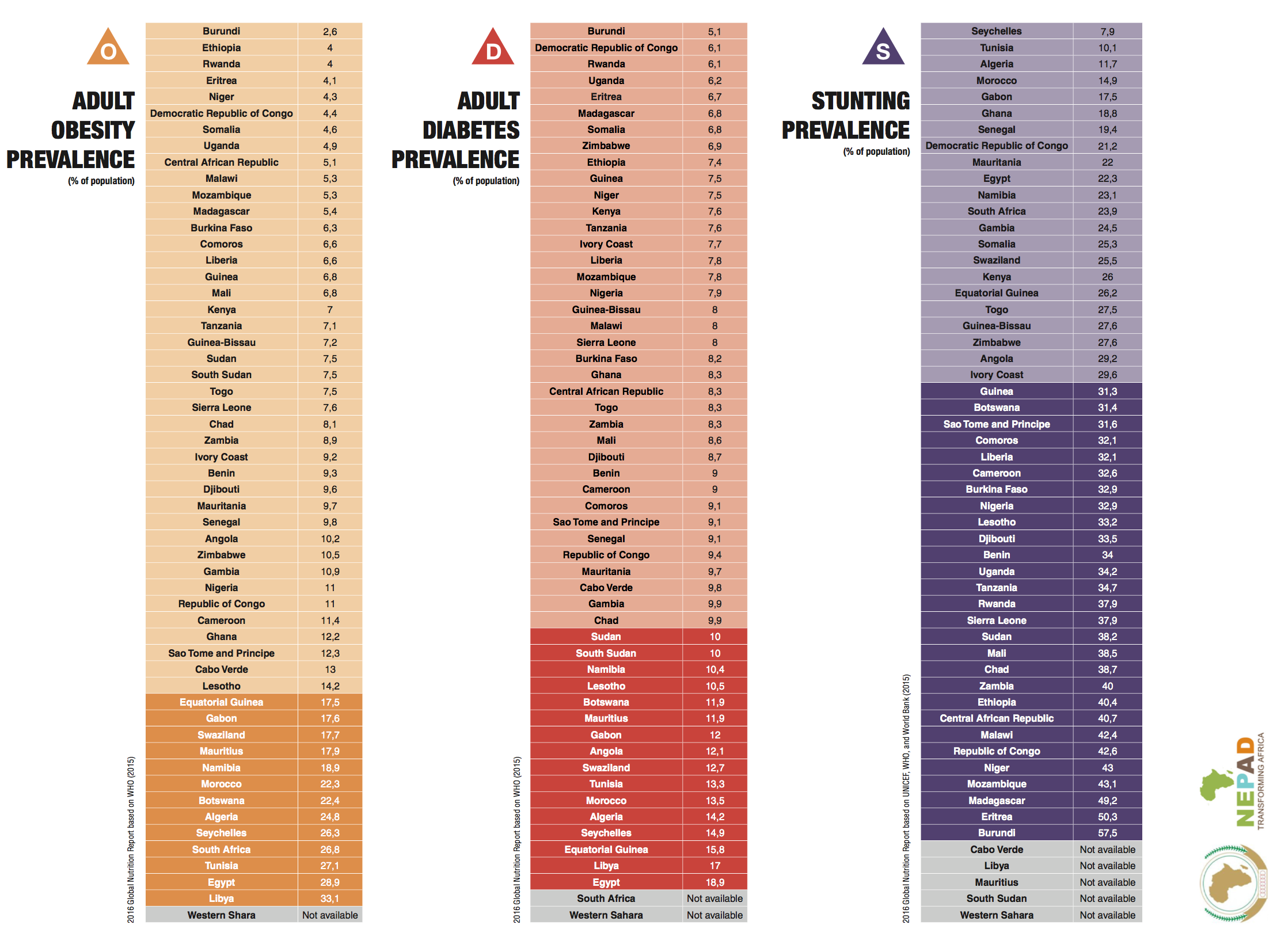 Africa still imports USD$50bn worth of food each year, even though agriculture and its value chains could provide more employment to its youth and food security to its citizens. CAADP was adopted by the continent's leaders as the framework within which to redress these and other challenges, by putting the necessary reforms in place to trigger the green revolution that Africa needs.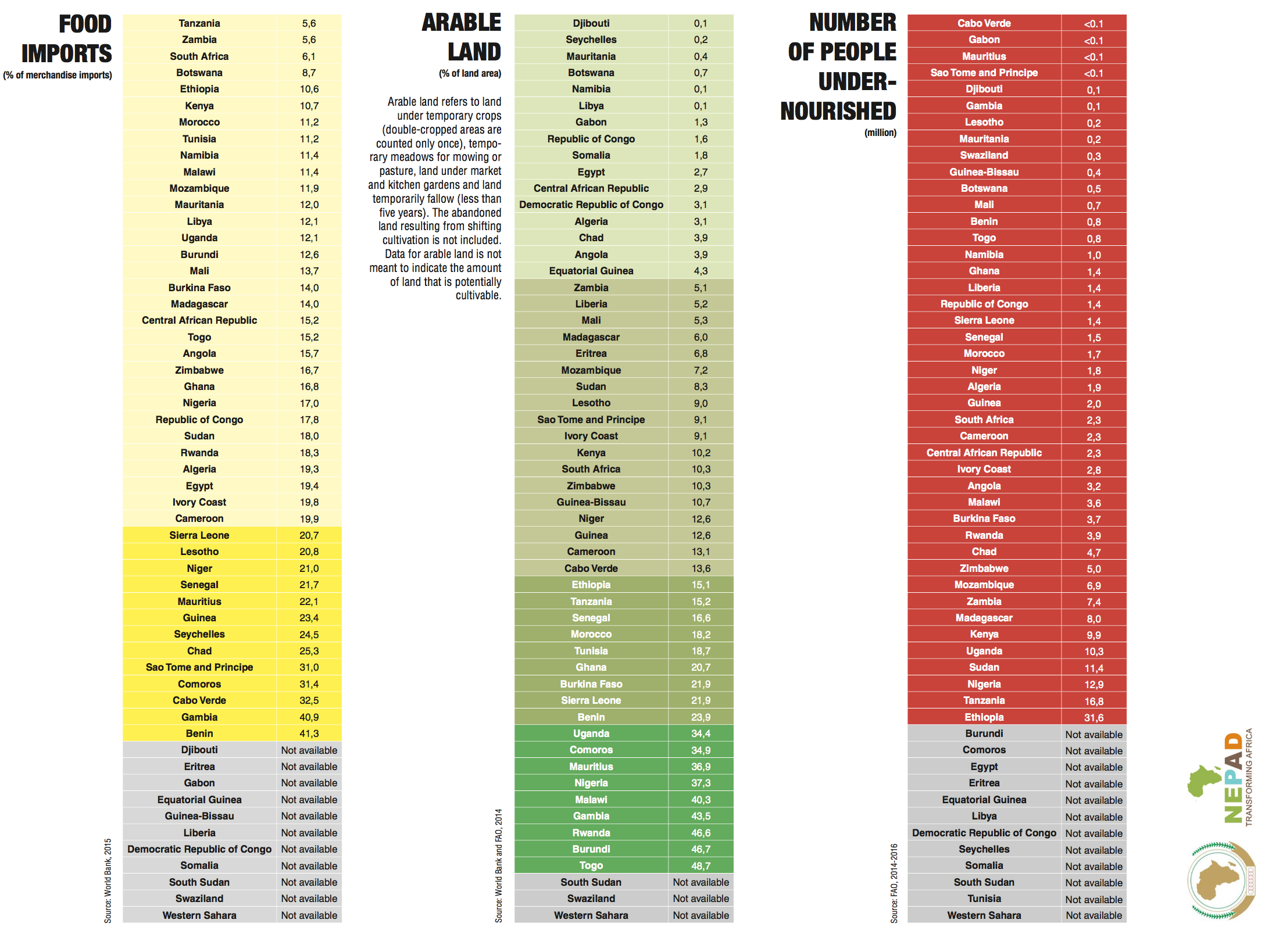 [1]CAADP, short for the Comprehensive Africa Agriculture Development, is an African-wide agenda designed to support the transformation of the continent's agriculture for sustained food security and socio-economic growth.